Find us at the dock!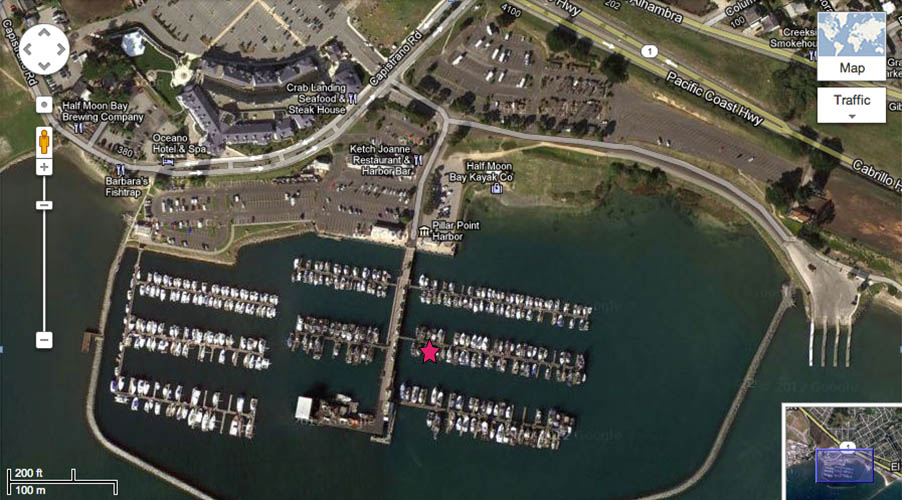 Find Captain Barry at F/V Rosella, slip G-6 Pillar Harbor
Pillar Harbor is 25 miles south of San Francisco and 4 miles north of Half Moon Bay on Highway 1. Savvy fans of fish know to come here for the freshest salmon, tuna and crab. We sell off the boat. You won't find better!
Using GPS or Map Services
Use the address of the Pillar Point Harbormaster's office – 1 Johnson Pier, Half Moon Bay, CA – on your GPS or mapping service to get to the parking lot nearest the commercial fishing docks.
The F/V Rosella is shown by the red star above.